Special Events, Seminole FL
God draws us to commune in fellowship with one another. He's instilled gifts within each of us and calls us to use them for the growth and good of His Kingdom here on earth.
C2C Events are a way for us to gather as One Connected Body of Christ. As we work toward "bridging the gap between worship and missions", we also understand that God calls us to grow together as a spiritual family. The Events within C2C Church are a way to stay connected, to grow in our relationship with Christ, to heal and maintain spiritual wellness, and to be filled with the Holy Spirit of Jesus Christ in celebration. We welcome everyone to join our Events and encourage you to share them with your family, friends, and neighbors.
Governor Ron DeSantis on Monday, May 3rd, issued an executive order immediately suspending county or city ordered mask mandates and other pandemic-related restrictions. The decision is no longer a governmental decision but one left up to each business.
Following the "it's up to us" guideline, the Board of Directors has agreed that effective immediately masks at our church worship service and other events are optional.
Pastor Mary approves of this decision. She commented, "I encourage and support this next step forward for our church. I continue to pray for God's family to graciously now assume personal responsibility for health concerns and take necessary safety measures. There will still be folks wearing masks among us and they will be treated with love and respect."
One of the greatest attributes of our church is our love and respect for one another. As individuals, we have the freedom to make the decision as to whether to mask up or not. Therefore, that decision should be made by each person. Each of us knows what makes us feel comfortable and we should be tolerant of what makes others feel comfortable as well.
Peter Talbott
"Be sincere in your love for others. Hate everything that is evil and hold tight to everything that is good. Love each other as brothers and sisters and honor others more than you do yourself. Never give up. Eagerly follow the Holy Spirit and serve the Lord." – Romans 12:9-11
WORSHIP & PICNIC IN THE PARK
Please join us on Sunday, September 26th at 9:45 a.m. as we bring a time of worship to Seminole City Park (7464 Ridge Road, Seminole, FL 33772). Immediately following worship there will be a time for fellowship with a picnic at shelter 1. We look forward to you joining us as we come together as One Body to worship our Lord, Jesus Christ.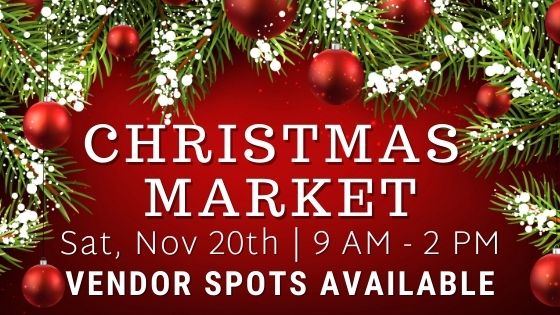 We are so excited for our annual Christmas Market which will from 9 a.m. to 2 p.m. at 9398 Oakhurst Road in Seminole, FL 33776. The Market will be outside and will host approximately 24 vendors. The vendors will include artists, crafters, small business owners, food, etc. Click here to follow the Facebook Event and to receive updates.
NEW VENDORS: please email Jennifer at jenniferauer@yahoo.com to inquire if space is available before completing the following application and waiver.
Please join us on Tuesday morning at 7 a.m. for prayer. "Don't worry about anything; instead, pray about everything. Tell God what you need, and thank him for all he has done." – Philippians 4:6
Tuesday morning is an intimate prayer group who focuses for approximately 30+ minutes on connecting with one another and to our Lord Jesus. You can pray aloud or silently, whatever you prefer.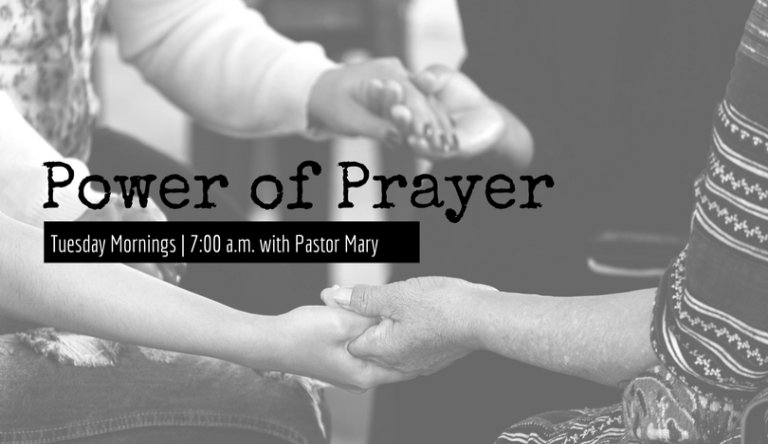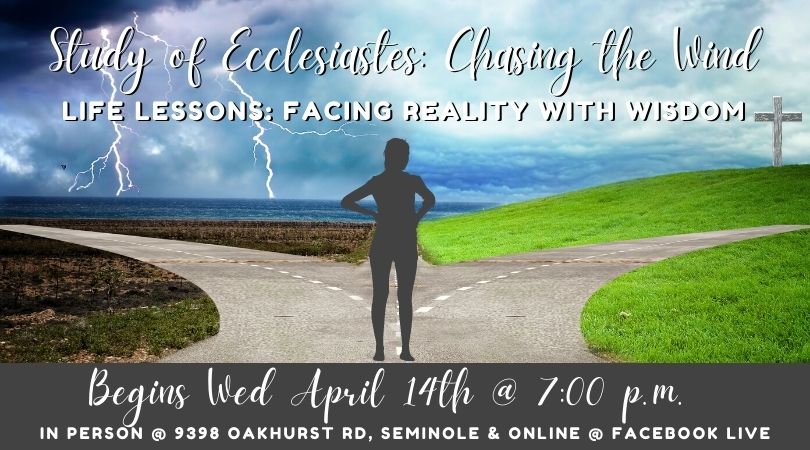 Wed @ 7:00 p.m. in-person and on Facebook Live.
What are L.I.F.E Lessons? Some might say a one-hour bible study and they wouldn't be entirely wrong. However, if we break down the acronym, L.I.F.E, it stands for: L-iving, I-n, F-ellowship, E-veryday!
Scripture teaches that we are to live in fellowship with one another, that we are to use our God given gifts to work together for the growth of His Kingdom, and that we are to go out together and spread the love of Jesus. So, when someone says that Wednesdays are just an hour to study the bible at C2C Church, please know that time serves a far greater purpose. We are coming together to deepen our understanding of scripture; we are seeking ways to apply that knowledge to our daily lives through dialogue with our brothers and sisters in Christ who all come with different gifts and knowledge; and we are growing in our relationship with Jesus and in our relationships with those who attend (just as Jesus wants us to do)!
We do not care if you have never owned or opened a bible, or if you are a retired Pastor who has preached the bible most of your life. All are welcome!
The Lessons tend to be a study of one book or subject matter over a period of time, but there is never a need to wait until a new study begins to join. There is typically a review and some discussion about the previous week(s) before the study begins.
We hope to see you soon!