Special Events, Seminole FL
God draws us to commune in fellowship with one another. He's instilled gifts within each of us and calls us to use them for the growth and good of His Kingdom here on earth.
C2C Events are a way for us to gather as the One Connected Body of Christ. As we work toward "bridging the gap between worship and missions", we also understand that God calls us to grow together as a spiritual family. The Events within C2C Church are a way to stay connected, to grow in our relationships with Christ, to heal and maintain spiritual wellness, and to be filled with the Holy Spirit of Jesus Christ in celebration. We welcome everyone to join our Events, and encourage you to share them with your family, friends, and neighbors.
An Update from Peter Talbott – Church Administrator 
Coronavirus Covid-19
Pastor Mary is leading Tuesday Morning Prayer in-person at 7:00 a.m. She is also leading Wednesday Bible Study at 7:00 p.m. on Facebook Live. A recording can later be found here on the website under the Bible Study section. Pastor Mary is leading Sunday Worship at 9:45 a.m. in-person, and it is simultaneously being livestreamed here on the website under the Live Sermons section. There will be no additional gatherings at this time within the church. The following guidelines apply to in-person Worship, Prayer, and any scheduled meetings. These guidelines have  been agreed upon by the Board of Directors in consultation with the church Safety Team:
1. We are following the Pinellas County mandatory face mask ordinance. If you plan to attend Sunday Worship, Tuesday Morning Prayer, or if you have a meeting scheduled, please plan to wear a mask for the entire time that you are in the building. We are encouraging you to wear your own mask, however, if someone forgets their mask, we will have some available so not to turn anyone away.
2. Please do not plan to arrive to Sunday Worship before 9:15 a.m. as there will be no hospitality food or beverages available and you are not permitted to "gather" or "mingle". However, we are asking that you please be on time for the start of the service.
3. A small blue dot is painted every six feet on the sidewalk leading into the north entrance so individuals will have a reference for social distancing.
4. Single file entry into the church will be by the north door only. The south door will be locked and used to exit the building.
5. Upon entering the north door, a Safety Team member will greet each person. Temperatures are taken and a communion cup passed out if appropriate. Hand sanitizer is available. Please Note: Anyone with a temperature over 100.4 will be asked to return home.
6. A Safety Team member will escort each person or couples/families to their seats. Please have your entire party with you so you can be seated together. Once seated, you are asked to please remain seated.
7. If  you need to use the restroom, please use them in the north entrance.
8. There will be no Kids Korner or nursery available until further notice.
Please note:
In case of rain, persons should gather and social distance under the old drive-thru roof and wait for instructions to enter the building. Members of the praise team and A/V crew are asked not to park in that area to allow for more room.
Rules for Christian Living
(Romans 12:9-11)
9 Be sincere in your love for others. Hate everything that is evil and hold tight to everything that is good. 10 Love each other as brothers and sisters and honor others more than you do yourself. 11 Never give up. Eagerly follow the Holy Spirit and serve the Lord.
The Board of Directors believes that if we have love and respect for each other's space, we can operate in a safe manor.
God bless,
Peter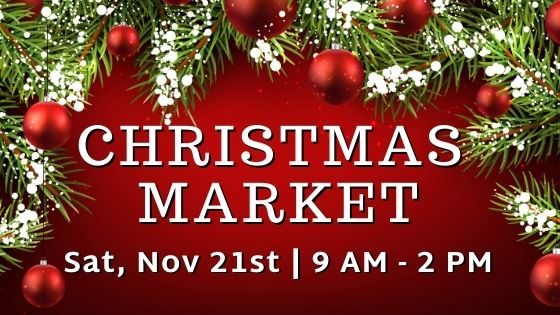 Twenty Vendors Can't Wait to See You…
On Saturday, November 21st from 9:00 a.m. to 2:00 p.m. at Connect2Christ Church for our annual Christmas Market. Due to covid-19, our Market this year will be held outside. All vendors, volunteers, etc. will be wearing masks and practicing social distancing and sanitizing their area.
So, who are our Vendors and what items will they have available for purchase? Below you can find a specific list, but we are so excited to have a wide variety of items that include: food items, pet goodies, hand painted pieces, custom jewelry, clothing, scented items, gift ideas, personalized pieces, beauty products, cook wear, purses and accessories, crochet/knitted items, and essential oils.
In addition to our spectacular Vendors, we will be offering a silent auction and raffle of various items, most of which were donated by our amazing Vendors.
Vendor List:
TASTEFULLY SIMPLE (Sharon Doan), BENTLEY'S BLANKETS (Jan VanOss), CRAFT HAPPY (Tatiana Wolf), LIVE WELL INK (Jessica DuBrava), WATKINS (Barbara Rollins), PAMPERED CHEF (Ginger O'Neill), TRADES OF HOPE (Marie Chouinard), IT'S A BLING THING (Wanda Stone), LULAROE (Barbe O'Steen), COLOR STREET (Caryn Lynn), OUT OF HAND (Joni Bowen), PINK ZEBRA (Beth Dewey), PAPARAZZI (Ebony Meyers), DoTERRA (Kasey Schmidt), RESORT DESIGNS (Kimberly Redman), SEMINOLE WOMEN'S CLUB PURSES & MORE (Kathi Mackenstein), BEAUTY COUNTER (Laura Morgan)
A GLORIOUS NIGHT
Christmas Musical
Please join us on Saturday, December 19th at 7:00 p.m. for "A Glorious Night" of music in the park. The evening will be at Seminole City Park (7464 Ridge Rd, Seminole) and will be filled with music to celebrate the birth of our Savior Jesus Christ. It will also be a time for us to give to those within our community who are in need. We will be collecting dry/canned/snack food items for our friends at The Kind Mouse, who feed children within Pinellas county who have no food outside of school. There will be collection bins at the Musical for items to benefit The Kind Mouse. Be sure to bring something to sit on, either chairs, blankets, or towels. We can't wait to share in "A Glorious Night" with you!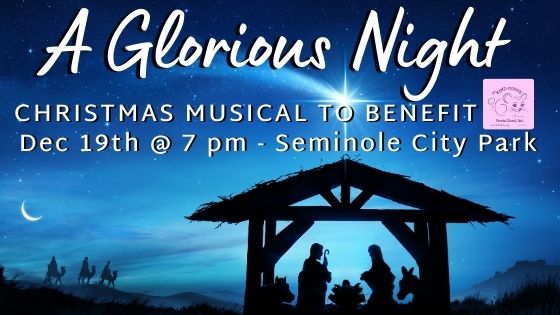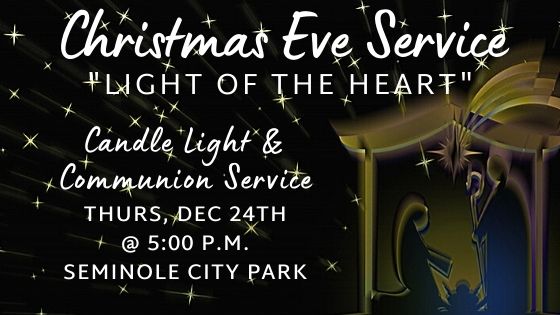 "LIGHT OF THE HEART" Christmas Eve Service
We hope that you will join us on Christmas Eve for service in the Park. Service will begin at 5:00 p.m. at Seminole City Park (7464 Ridge Rd, Seminole). We will celebrate the birth of Jesus together with candle light and communion. Be sure to bring something to sit on, either chairs, blankets, or towels. We are looking forward to celebrating this beautiful evening with you.
SEE COVID-19 UPDATE FOR CURRENT PRAYER OPTIONS
Please join us on Tuesday mornings at 7 a.m. for prayer. "Don't worry about anything; instead, pray about everything. Tell God what you need, and thank him for all he has done." – Philippians 4:6
Tuesday morning is an intimate prayer group who focuses for approximately 30+ minutes on connecting with one another and to our Lord Jesus. You can pray aloud or silently, whatever you prefer.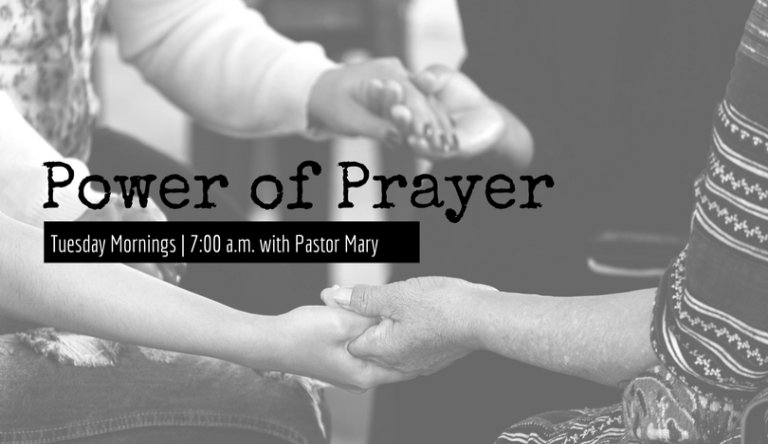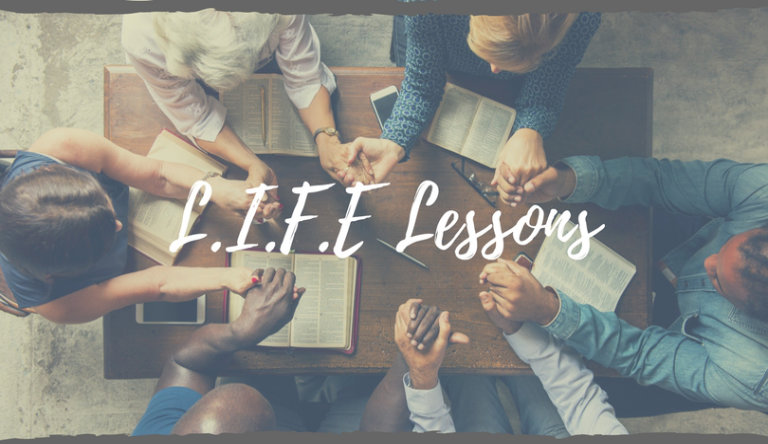 SEE COVID-19 UPDATE FOR CURRENT BIBLE STUDY OPTIONS
Wed @ 7 PM & Thurs @ 11:45 AM
What are L.I.F.E Lessons? Some might say a one-hour bible study and they wouldn't be entirely wrong. However, if we break down the acronym, L.I.F.E, it stands for: L-iving, I-n, F-ellowship, E-veryday!
Scripture teaches that we are to live in fellowship with one another, that we are to use our God given gifts to work together for the growth of His Kingdom, and that we are to go out together and spread the love of Jesus. So, when someone says that Wednesdays or Thursdays are just an hour to study the bible at C2C Church, please know that time serves a far greater purpose. We are coming together to deepen our understanding of scripture; we are seeking ways to apply that knowledge to our daily lives through dialogue with our brothers and sisters in Christ who all come with different gifts and knowledge; and we are growing in our relationship with Jesus and in our relationships with those who attend (just as Jesus wants us to do)!
We do not care if you have never owned or opened a bible, or if you are a retired Pastor who has preached the bible most of your life. All are welcome!
The Lessons tend to be a study of one book or subject matter over a period of time, but there is never a need to wait until a new study begins to join. There is typically a review and some discussion about the previous week(s) before the study begins.
We hope to see you soon!
CLASSES ARE ON HOLD DUE TO COVID-19, CHECK BACK FOR UPDATES
C2C Church is honored to partner Eileen Arsenault who offers Jazzercise and Yoga twice a week at the Church.
Jazzercise starts at 9 a.m. on Tuesdays and Thursdays, and Yoga at 10:10 a.m.
Class Passes (NO expiration date) are: Drop-In $8; 5 Class Pass $35 ($7 per class); 10 Class Pass $60 ($6 per class); 20 Class Pass $100 ($5 per class).
Jazzercise visitor, there is NO CHARGE if you are on EFT from another location for one week or less. For visits longer than one week, courtesy Drop-in rate of $6 per class.
For more information call Eileen Arsenault at 727-481-3995 or email eileen.jazzercise@gmail.com