How Can You Have a Pro-Life Voice
C2C Church supports the efforts of our friends at Tampa Bay Pro-Life Alliance. On Thursday, November 4, 2021, they hosted a breakfast, and the following information was shared:
How Can You Have a National Voice:
If you would like to tell congress not to take innocent lives, you can click this link to go to www.notaxpayerabortion.com and electronically sign the petition that will be sent to Senator Rubio and Senator Scott that shows you stand against the National Women's Health Protection Act of 2021 H.R. 3755.
How Can You Have a State Voice:
If you click on the link below, you can sign the petition that shows you believe that all human beginnings have value. That fact does not change based on age, health, or level of ability. The Human Life Protection Amendment embeds this Truth in our state constitution. This is needed to prevent corruption of justice. With this amendment in place, we will know that human life is being protected in Florida. You can mail your form to PHLF, 14260 W Newberry Rd #420, Newberry, FL 32669 or bring them to church and we will mail it for you.
Click Here for Human Life Protection Amendment Petition Form
How Can You Have a Local Voice:
If you have an interest in learning more about how you can become involved, either to support these efforts or to physically add support, please reach out to Pastor Mary as there are many local opportunities.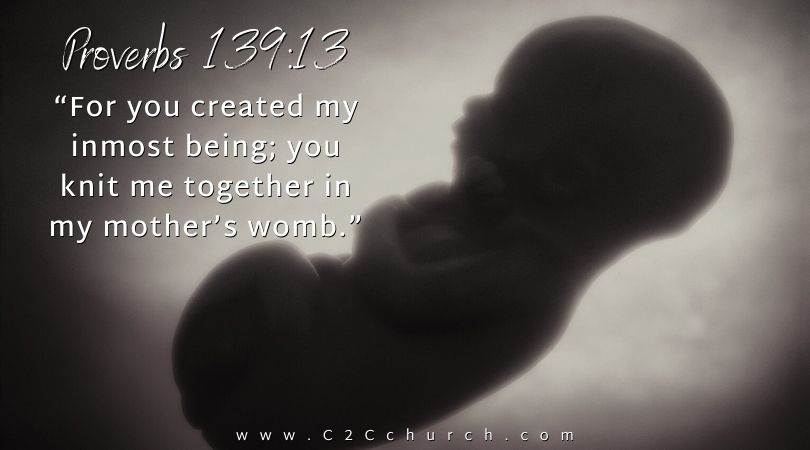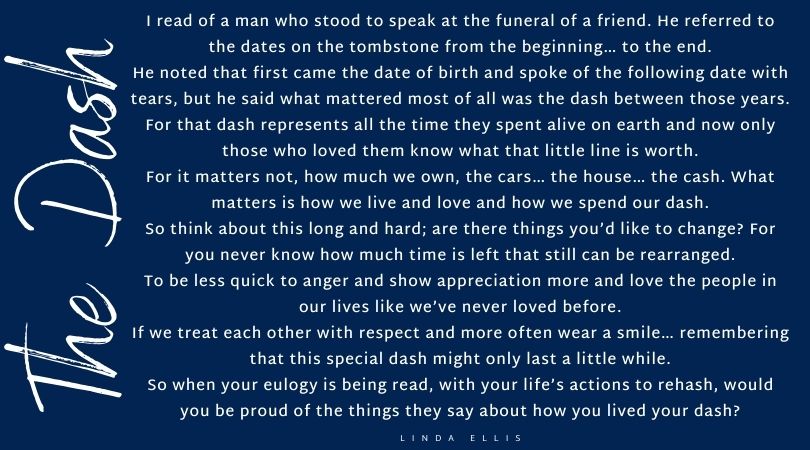 L.I.F.E. Lesson Take-Aways
While Pastor Mary was on vacation, Shareef Thomas and Jen Auer taught a L.I.F.E. Lesson on Wednesday, June 30, 2021 and here is the poem, "The Dash", that was mentioned during the lesson by Sharon Weaver.
L.I.F.E. Lesson Take-Aways
Pastor Mary taught a L.I.F.E. Lesson on Wednesday, May 19, 2021 and here is the story, "Cherokee Tale of Two Wolves", that she shared during that lesson.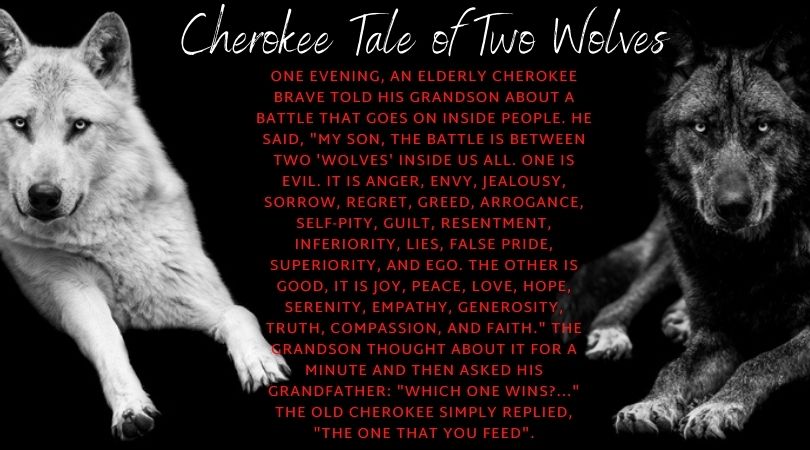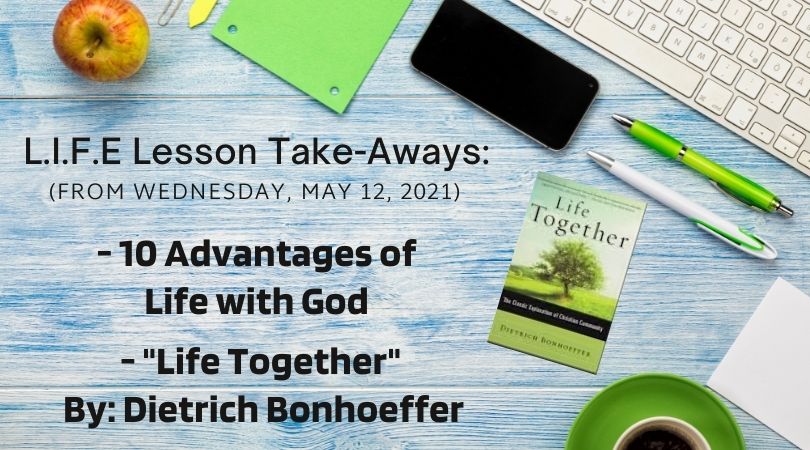 L.I.F.E. Lesson Take-Aways
Pastor Mary taught a L.I.F.E. Lesson on Wednesday, May 12, 2021 and there were a couple take-aways that she mentioned could be found here. First, she has been referring to a book from Dietrich Bonhoeffer throughout this study of Ecclesiastes, and the title of that book is: "Life Together". Next, she touched on the 10 Advantages of Life with God, and here is that list:
1. God makes everything beautiful in its time
2. God makes everybody curious about the future
3. God gives the ability to rejoice
4. God gives the capacity to do good
5. God gives the ability to appreciate food and drink
6. God gives perspective for seeing good in our labor
7. God performs works that are permanent
8. God performs works that are thorough and complete
9. God performs acts that cultivate our respect for Him
10. God patiently repeats lessons until they are learned
Florida Pro-Life Personhood Amendment
"January 22, 2021, marks the 48th anniversary of the dreadful Roe v Wade decision that has resulted in the slaughter of over 67,000,000 preborn baby girls and boys in America." Pastor Mary spoke about the Constitutional Amendment Petition Form on Sunday, April 11, 2021. Personhood FL, a ProLife Organization, is working to pass the Florida ProLife Personhood Amendment to end abortion and protect all innocent human life in Florida. Below is the link for you to print the form so you can be a part of this change. To learn more you can click here to visit Personhood FL.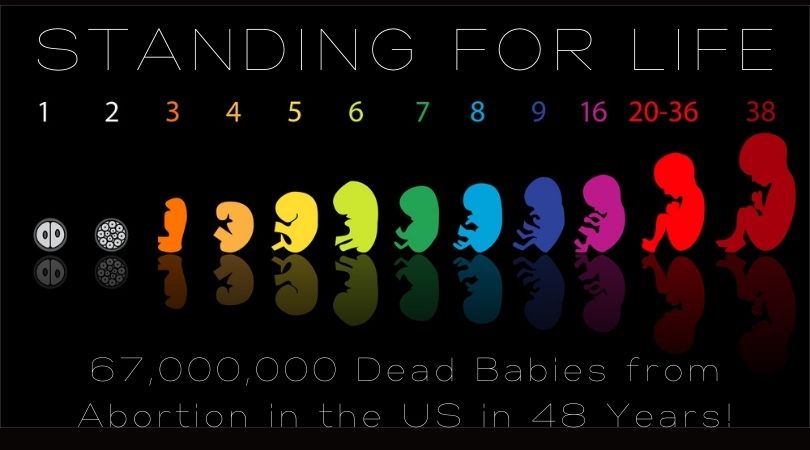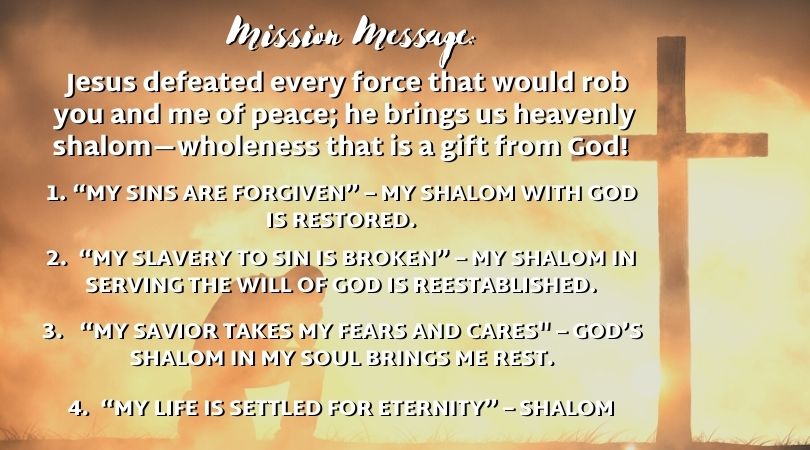 Pastor Mary preached on Sunday, April 11, 2021 and these were the 4 sermon points.