Please join us on Tuesday mornings at 7 AM for Power of Prayer!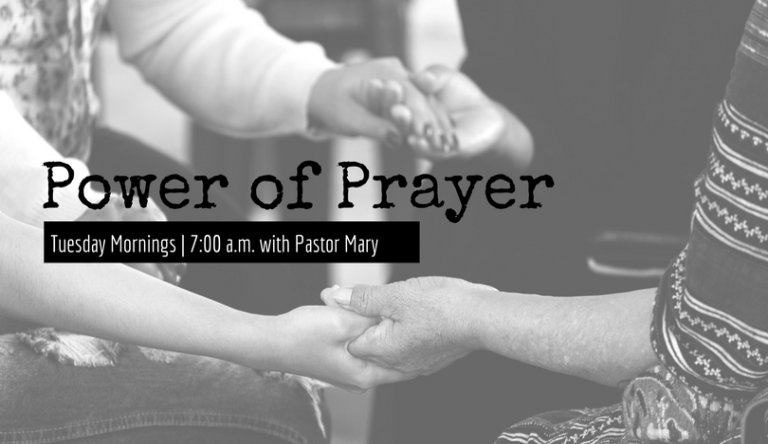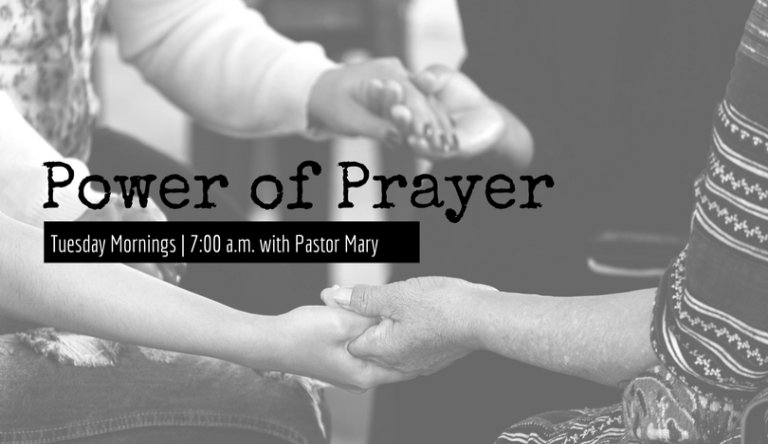 6 "Don't worry about anything; instead, pray about everything. Tell God what you need, and thank him for all he has done. 7 Then you will experience God's peace, which exceeds anything we can understand. His peace will guard your hearts and minds as you live in Christ Jesus." – Philippians 4:6-7
As Christians we understand that prayer is a central part of our connection with our Father God through His Son Jesus and it aids our Spirit in our daily walk. Scripture also teaches us that "For where two or three gather together as my followers, I am there among them." – Matthew 18:20
If you have joined Pastor Mary on Tuesday mornings you understand that there is truth in this passage from Matthew, as it is apparent that our Lord is present during these times of prayer. It is an intimate group who focuses for approximately 30 minutes on connecting with one another to our Lord Jesus. You can bring praises, concerns, thanksgivings, repentance, etc. You can pray aloud or silently, as this is your time to connect with our one true living God.
If you have any questions, please do not hesitate to reach out either on our contact page (https://c2cchurch.com/contact-c2c-church), call us at 727-230-9723 or private message us on Facebook (https://www.facebook.com/Connect2Christ-Church-145445975477600/).